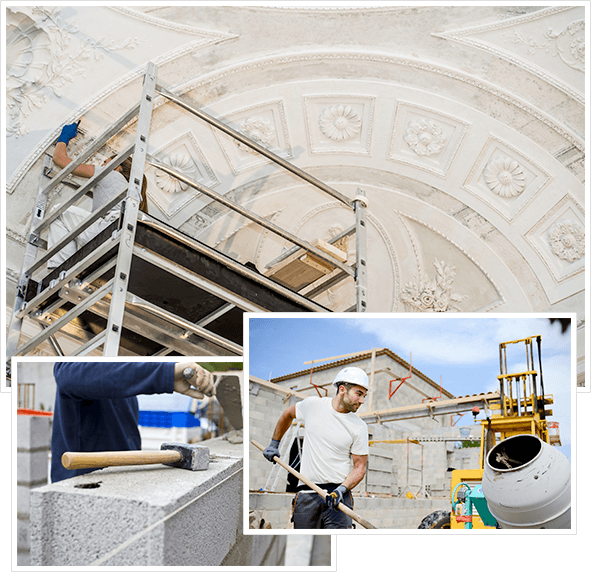 CVC is your single source, turnkey solution to your renovation/construction project.
Some of the many construction services offered by CVC Hospitality:
Receiving & warehousing either at project site or warehouse facility.
Painting, including all surfaces and textures; walls, ceilings, doorframes and doors, millwork and trim; knock-down or other specialty applications on walls and ceilings.
Fabrication and installation of granite, marble and corian vanity tops.
Granite, marble, porcelain tile, ceramic tile and agglomerate floor and wall tile installations.
Wall-covering installation, including all types of vinyl and fabric.
Carpet installations of all types and methods; direct glue down, power-stretched and double-stick installation of commercial, broadloom, woven/axminster products.
Liquidation, including the removal and liquidation of existing furniture, fixtures and equipment.
Electrical alterations and installation
Plumbing alterations and installation.
Drywall repair, installation and finishing.
We stand ready to discuss your plans and look forward to personally meeting with you to design a course of action in accomplishing your renovation needs. We are licensed contractors that provide you with construction services and project management from single trade projects to multi-trade complete projects. Our construction department has been awarded national honors for its interior finish work and can provide these services on a national basis. Our vast experience with hospitality projects allows us to value engineer every aspect and properly schedule each phase to provide our clients with the best possible value for their dollar. Integration with our design and purchasing departments truly provides you with a powerful resource to bring your project in on time and on budget!
Other services:
Cabinets
Carpentry
Concrete Work
FF&E Installation
Fire Alarm Systems
HVAC
Lighting
Mechanical
Metal Framing
Millwork
Roofing
Sprinkler Systems
Structural MEP Systems Finishes
Structural Steel
Stucco
Trusses
Waterproofing
Wood Framing