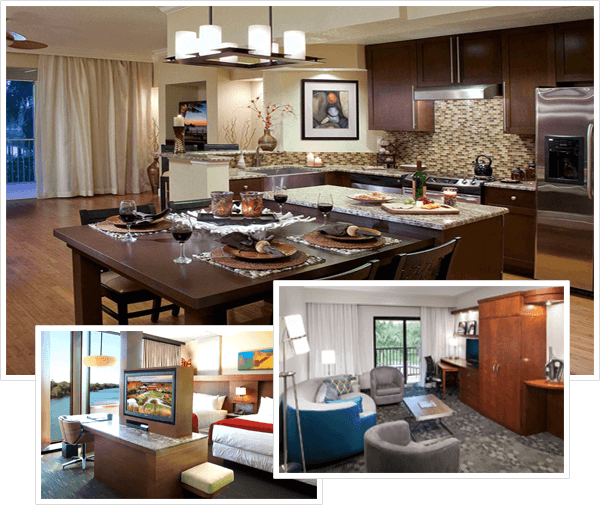 Experienced hotel installation services protect your investment.
Doors can't open on new construction until the furniture, fixtures and equipment (FF&E) are in place. That's where CVC Hospitality comes in. We are hotel installation experts. Since 1986, we've managed FF&E installation for thousands of rooms. Past projects include OS&E and FF&E installation services for hotels, resorts, and timeshares across the U.S., Canada and the Caribbean.
A critical element to a successful hotel installation is an experienced team and a seasoned onsite installation manager (PM) who becomes your eyes and ears on the project. CVC's PMs are the most experienced in the industry, and the most successful in completing hotel installation projects on-time and on-budget. The PM will control all onsite FF&E installation and will work with the architect, general contractor and the owner to ensure clear communication and coordination.
CVC's hotel installation services include:
Receiving

Multiple shipments are received directly from your individual vendors to our designated network warehouse or direct to site.

Warehousing

We select a local warehouse to receive all items that can not go directly to the site. Warehouses are close to the hotel installation site and will receive designated items into an active inventory. As shipments arrive at our facilities, we compare the merchandise with your purchase order/equipment list. The warehouse will use its warehouse management system to track the exact location of every item entering the facility.

Local Delivery from Warehouse

CVC offers transportation to the install site with a variety of truck and moving equipment available for items such as "blanket wrapped" furniture. CVC's PM directs the efforts of the warehouse. The PM will call for items as needed to maximize the efficiency of the hotel installation process.

FF&E Installation

CVC will use skilled professionals for FF&E installation for all wall hung items per the elevations supplied from the designer or owner. The general contractor and owner are immediately contacted if there are any obstructions that will alter the hotel installation per the supplied elevation drawings.

Debris and Trash Removal

CVC will place all refuse generated from the FF&E installation process into owner-supplied dumpsters. CVC can also provide debris removal from site as well.